Well guys.. this is the last tune i did. Its an h22a5 engine into a civix lx sedan chassis. The car is rice as hell, but the engine is nice in that chasis... This one is stock, and i was able to get 202hp, 193hp (clutch) and 180whp... Not bad for a 185hp from factory engine with more than 14 years.
Ohh by the way.. the car didnt rev up more than 6500 and didnt hit vtec... ALL FIXED! All this was made with Neptune and a p72.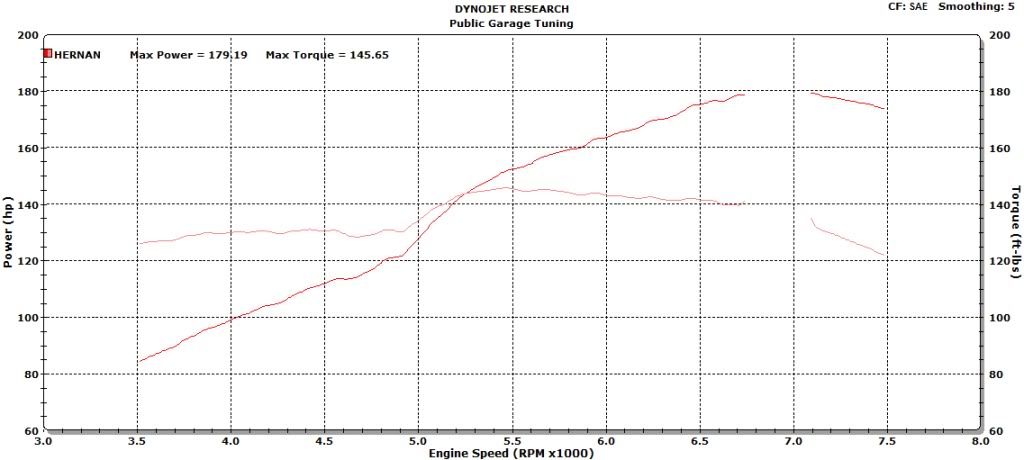 Hope you like it...
VIDEO:
http://vimeo.com/20806719
This one was NEPTUNED!