I did have a 400whp stock block that I had posted on here last year. Motor ran great, and of course, boost is addicting. I decided to replace the internals. New engine specs are:
B18C1
Wiseco 9.6:1 pistons
Eagle H-Beam Rods
Edelbrock Victor X Intake Manifold
Skunk 2 Pro Series Valve Springs
Skunk 2 Titanium Retainers
2000-2001 spec Type R Cams
Garrett T3/T04E .57 Trim
Synapse Ram-Horn Manifold
38mm Tial Wastegate
3-in full exhaust
Neptune w/ Demon Board
Tuned by Innovative MotorWorks by John Kerr
Turbo of course is maxed to it's limits. I'm extremely happy with the results.
438whp/303wtq @ 19psi. Absolutely no boost creep.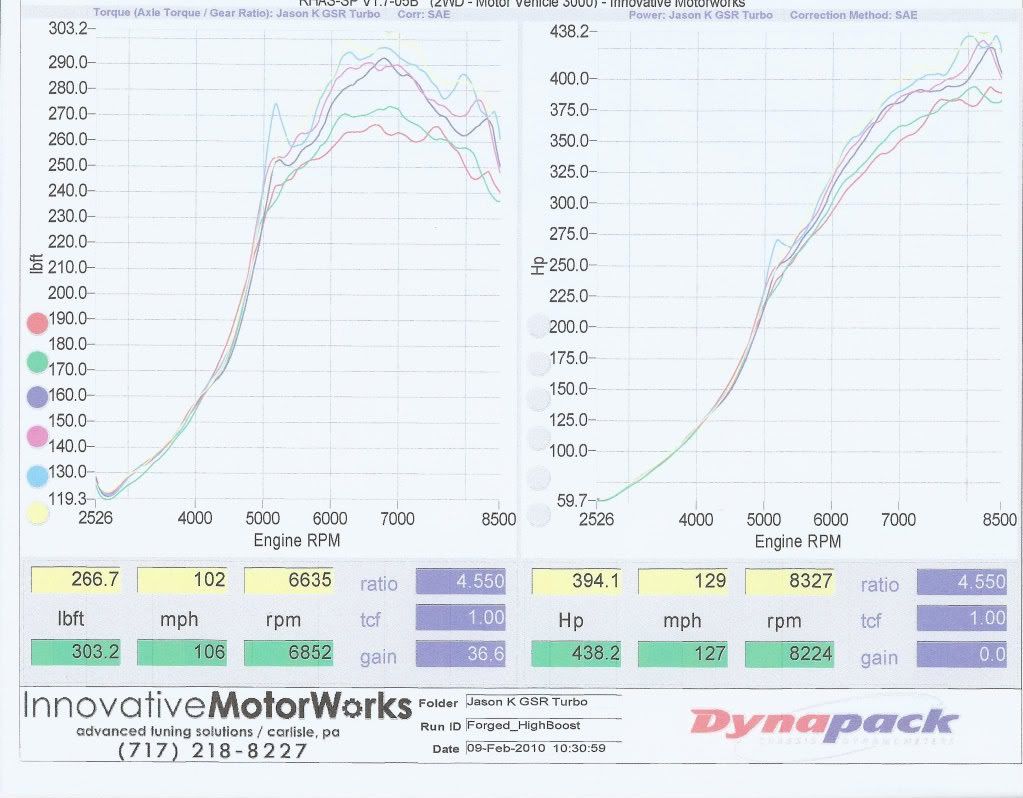 This is a comparison from before, and now after: