Ok here I enabled the ELD just to test that the error code window was actually working and as you can see ELD is enabled and it comes up with a ELD code error and the MIL light is on.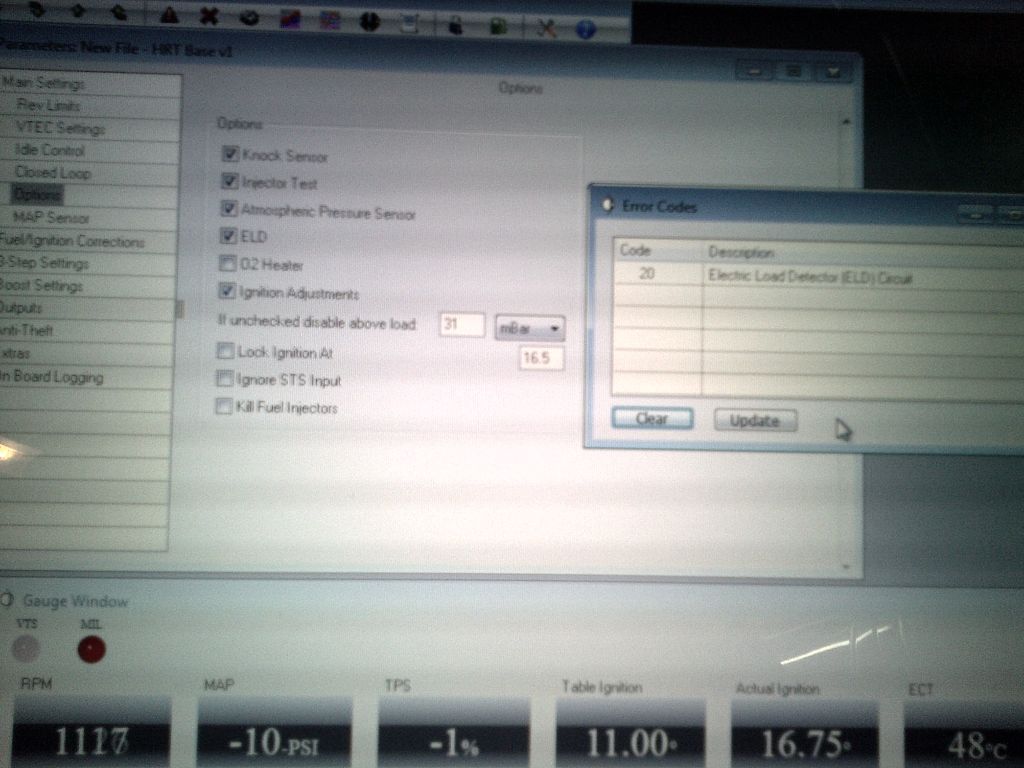 Then I disabled the ELD and had the Knock sensor enable and you can see it shows no error code but the MIL light is still on.
If I disable the KNock Sensor then the MIL light is still on and still no error codes.
Do I just have to live with the light on or is there a way for me to get it to work like it did in my EG Hatch?